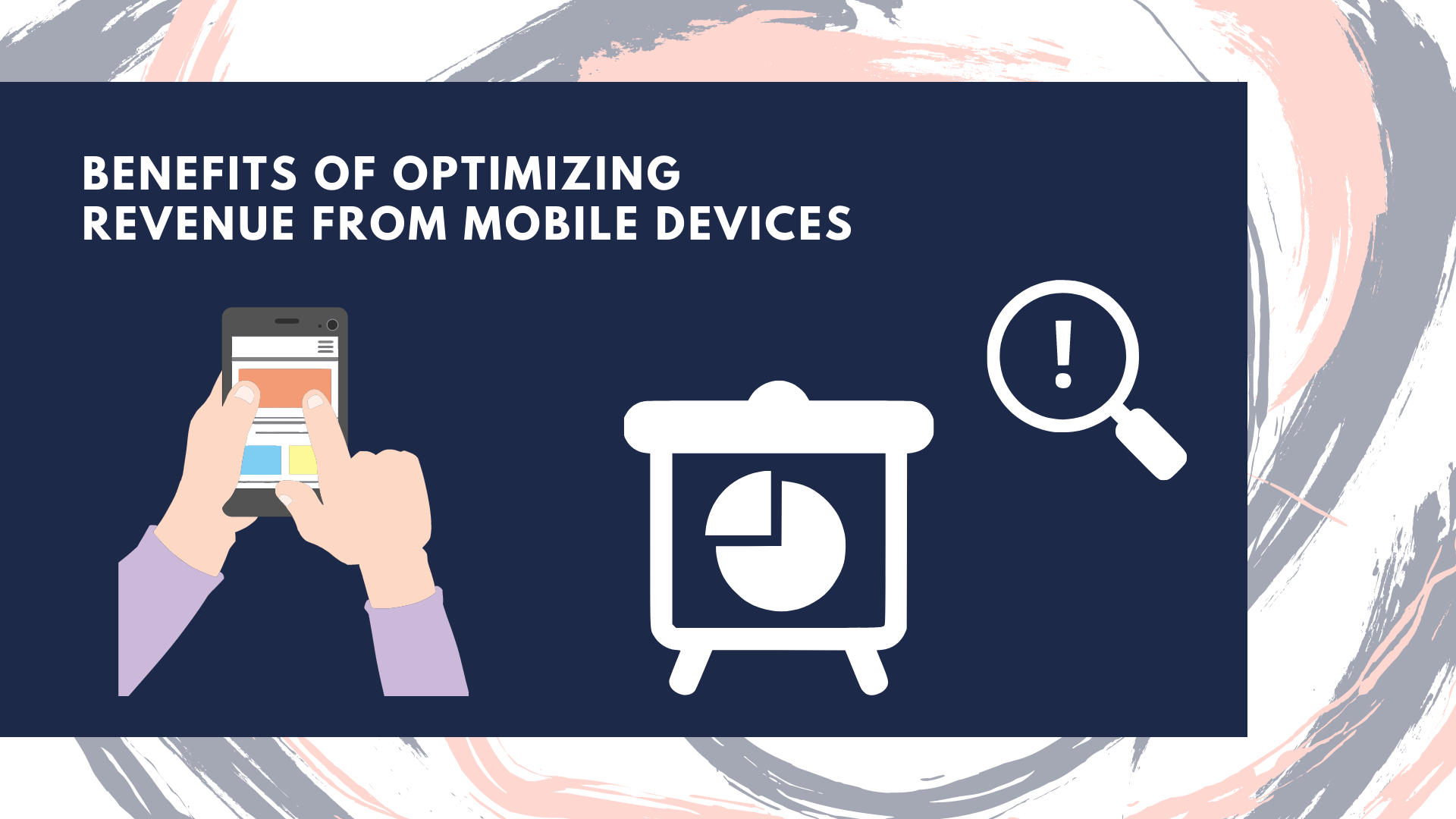 BENEFITS OF OPTIMIZING REVENUE FROM MOBILE DEVICES
27-06-2022
Websites on mobile devices are increasingly becoming one of the main sources of advertising revenue for publishers. So what can publishers do to optimize the revenue coming from the website on mobile devices?
The impact of Covid-19 has brought users a change in mobile usage habits. Because mobile is creating a market of its own, advertisers are paying more attention and investment in this area. A survey shows that the average person's phone time is about 50% longer than desktop devices. However, programming on computers and mobile devices is completely different. Therefore, publishers/developers also need to take full advantage of mobile advertising trends.
1. The benefits of maximizing revenue from advertising on the website for mobile devices:
It is easy to see that more and more internet users are adapting to the mobile phone environment. Whether it's advertising design or website design, many publishers still prioritize displaying on mobile devices. With the advancement of technology on mobile devices, mobile ad spend will soon "overtake" desktop devices. The current reality is that desktop and mobile are gradually evolving into two separate areas in the world of digital advertising. But in this article, we will only discuss mobile devices. Although mobile phones have a higher number of bounces before the page can load than mobile devices, in return, ad blocking software on phones is very rare, and this rate is up to 40%. desktop users using ad-blocking software. So what are the benefits of optimizing revenue from mobile advertising?
- Reachability: In-app advertising requires users to go further and download mobile apps. But with mobile websites, this is an optional extra step in the browser. In addition, responsive ads adjust to screen size, so there is no screen size dependency with mobile devices.
- Five goals: Almost everyone uses a mobile browser to surf the internet. This allows for increased targeting as their shopping and browsing habits are key to contextual targeting. This is something that in-app monetization cannot achieve, so it can be considered an advantage for websites on mobile devices.
- Does not require regular maintenance: Publishers typically don't have to spend extra time optimizing their inventory, unlike the revenue that comes from ads on mobile apps, where which ad size needs to change continuously according to device requirements. This allows publishers more time to experiment with the ad format.

2. The most effective ad formats and sizes for mobile websites:
Banner Ads: This is possibly the most popular ad format that exists regardless of whether it's mobile or desktop. They are easy to use, offer some degree of guaranteed conversions, and can be optimized with the right ad placements. This ad format is first in the series of highly effective formats because it is suitable for both small and beginner publishers, as well as large publishers that are still using it.
The most commonly used sizes of mobile banner ad formats are:
-> Rectangle length: 320*50
-> Medium rectangle: 300*50
-> Large banner on mobile phone: 320*100
- Interstitial ads: These ads pop up on the screen when switching between two websites or apps. While it's up to the user to close the ad depending on the type of interstitial, if properly maximized, these ads can be a great source of revenue due to their high viewability. The reason many publishers shy away from using this format is that it makes it easy for publishers to violate Google's policies. This is also the specific reason that Netlink wants to recommend a publisher for us to help you optimize your website.
Commonly used sizes of mobile interstitial ad formats:
-> Most popular: 320*480
-> 320*50 or 300*50 are other sizes that publishers can experiment with further.
- Video Ads: The biggest disadvantage of this ad format is that it is quite heavy, when users visit your page, they may lose patience and leave the page if the website takes too long to load. display. Because of that, it backfires and reduces advertising revenue. However, it is also the fastest growing ad format because it comes in two types: in-stream ads and out-stream ads, which both record maximum returns for publishing company. Google's system is one of the largest and most qualified sources of advertising that a publisher can claim to provide this video advertising service.
- Rich Media ad: Like the video ad format, the biggest drawback of multimedia ads is the heavy file size, which leads to slow loading. To compensate for their disadvantages, they are also ads that attract great attention from users.
The commonly used sizes of the mobile rich media ad format are: 600*500 and 320*480.
- Native ad: This is a subtle ad format because it is designed to combine with the content of the website. It especially works best on blogs or news websites. Not only does it reduce user distraction, but native ads also provide high ad viewability. However, to prevent users from feeling inhibited when mistakenly clicking on a native ad, publishers should add phrases such as: "Promoted" or "Sponsored" to distinguish them from the main content. on your website.
3. The secret to making mobile website ads work:
With the above information, publishers also have an overview of what to watch out for when using ad formats. So what's the best way to use those ad formats?
- Use AMPHTML ads: This is Google's technology, using AMP and HTML, thus also providing fast loading of ads, increasing the chances of users seeing ads. In addition, this technology is also used with header bidding, certain publishers will need to test to see if it works for their website or not.
A/B Testing: With the goal of improving the effectiveness of the ads that work on their website, publishers need to consistently test their t-shirt placement for maximum revenue. from mobile inventory. Publishers can not only compare ad units, but also find which ad formats work best together.
- Optimize page load time: Page load time is directly related to the user exiting the page. Therefore, this is the reason why publishers must pay more attention to optimization to reduce page load time. This can be done by minimizing the size of the files on your website, reducing unnecessary design, etc.
4. Conclusion:
Optimizing revenue from websites on mobile devices is not a much talked about topic because of the synchronization automation of today's technology, from displaying on desktop devices to displaying on devices. be mobile. But for that reason, publishers need to consider this as an issue that needs attention. If you are a publisher who is not too knowledgeable about technical issues, Netlink can support you with a team of technicians and advertising experts who are available to advise you 24/7. For the earliest advice on how to optimize website revenue on your mobile device, publishers, please send an email to: sale@appmatic.sg.